About the Festival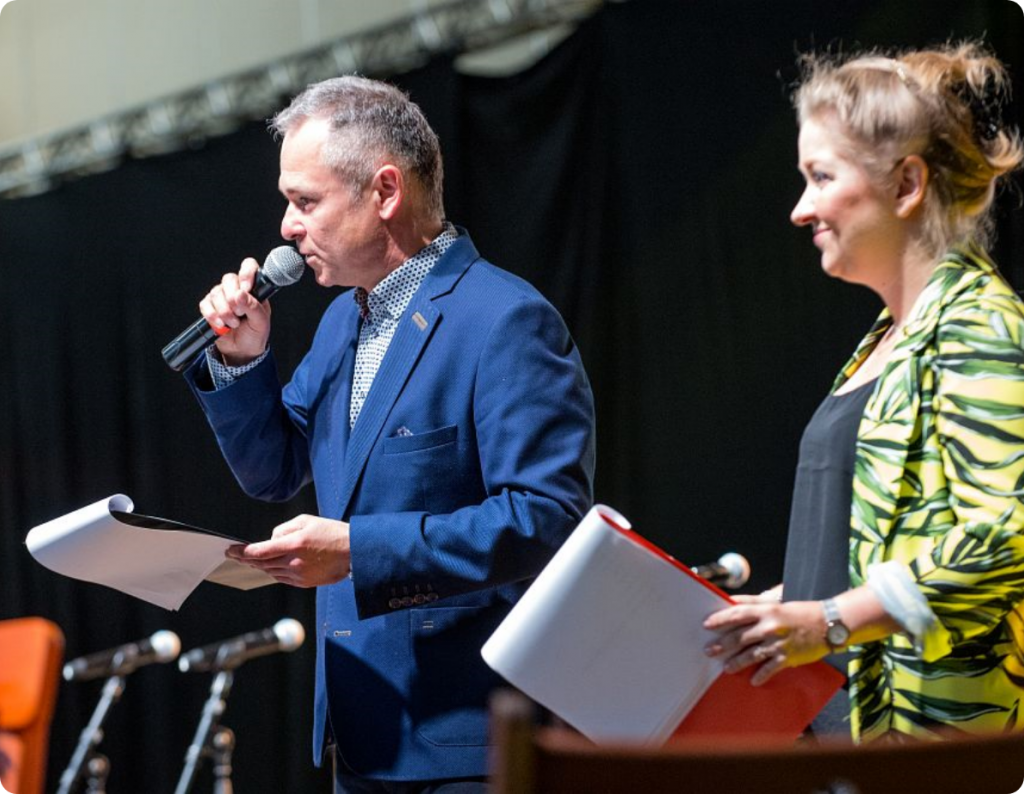 The idea of the festival was born many years ago, but its implementation became possible in 2008.
In retrospect (thirteen editions has already been behind us), it is safe to say that it is worth spending a few months every year to prepare this musical event just to see the joy in the eyes of almost two hundred performers who come from all over Poland and abroad (Saarlouis – Germany, Vilnius – Lithuania, Gura Humorului – Romania). It is worth knocking at sponsors' doors, which are opened with great difficulty these days. The greater thank-you should go to those who have believed that you need to invest your money in the musical celebration of children … healthy and those whom fate has given wisdom incomprehensible to many and natural honesty, which everyone can envy.
The Festival is not only about music education, but also about tolerance and understanding of disability. The fact that able-bodied young artists and their peers with disabilities are together on the stage gives us hope that the sight of a disabled person will not be a great shock, but it will be an admiring glance.
Organiser:
Stowarzyszenie na Rzecz Osób Niepełnosprawnych "Kropla Dobroci" / Association for Disabled People "The Drop of Kindness"
Stasiaka Street 1A,
32-700 Bochnia
Landline phone: (+48) 14 612 26 65
Mobile phone: 504 066 359